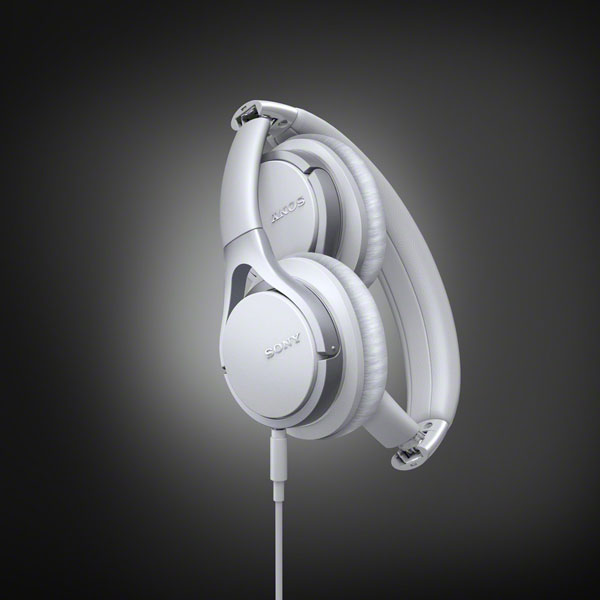 I have recently been looking to purchase a new pair of headphones for the gym! I had previously purchased a cheap pair of wireless headphones from Ebay, which were amazing for the price! Unfortunately after at lot of using the button finely got stuck and I couldn't turn them on again.
I was due an upgrade on my mobile phone contract which also came with a pair of free Sony MDR10RC headphones! #Bargain. Following online reviews and seeing pictures of the product, I was very excited to receive them.
"At a Glance
·
Sony Music artists The Script collaborate to refine the sound of premium headphones
·
Lightweight, folding design for style and comfort on the go
·
Feel every kick, thump and bass wobble with precision bass response
·
With a range of colours to choose from -- black, white, and red -- you can be sure your headphones make a real style statement
·
Take calls between tracks, thanks to the built-in inline remote and microphone
Music as it was Meant to be Heard
Imagine stepping into a studio and hearing your favourite song recorded live. Pure sound so rich in emotion that you feel every vocal line and every pulsing beat. Now imagine being able to experience that feeling anywhere, just by plugging in your headphones. The MDR-10RC headphones let you hear music the way artists intended. You'll hear every note of your favourite tracks in unmatched clarity, thanks to high-resolution supported 40mm driver units that deliver wide-frequency response for perfectly balanced sound reproduction. And with a lightweight, compact, folding design you'll be able to take great studio-quality sound with you wherever you go."
Glade I got them free. I would have been very disappointed if I would have had to pay for them!
On the Sony website, these retail at £100, however you can purchase them for half the price at Amazon.
Firstly the sound
. Probably the most important thing when choosing headphones.
Personally I wasn't too impressed! As the Sony MDR-10RC only connects to the one ear piece, it doesn't feel the sound is being transferred properly. If your using them in the gym, the wire gets twisted and disports the sound.
Headphone cups
. Meaning the part the fits over your ears. I like the idea that they rotate and flex. However not great for the gym! I have been bench pressing and they kept falling off. I feel they need to be a tighter fit around the ears as the keep moving.
Size
. Great. Small and compact and really great how they fold up and fit into the small carry bag provided.
Style
. Stylish product that looks good on. The big headphones seem to be making a comeback thanks to the Beats by Dre. I prefer them as the in ear experience just isn't for me.
Overall great product however, not for me! Personally I would save and go for a wireless headset (Beats by Dre) or go for the cheap Ebay specials! Wireless with great sound for only £20!
Reviews reflect the individual opinion of the reviewer