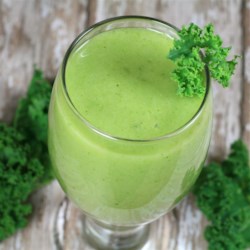 Having time to make a healthy breakfast is not always convenient as I'm rushing to get out the door. This high protein smoothie only takes a couple of minutes and keeps you feeling full...well until your mid-morning snack.
Ingredients:
Protein power (50g)
Almond milk (240ml)
One Banana
Frozen spinach (50g)
Peanut butter (20ml
Place all ingredients into a blender and blend for 30 seconds. Enjoy!
Approx:
47g protein
43g Carbs
15g Fats